The TR-8S was literally made to play live.
Born of the most famous and influential drum machines ever made, the TR-8S combines the best of its Roland heritage with modern production techniques and comprehensive sound design. The result? The most complete drum machine to date—a forward-thinking, performance-tuned instrument unlike any other. Build your dream kit from the most iconic drum sounds of all time, otherworldly FM sounds, and the finest selection of samples from our vast library—or go even further by importing your own custom samples. Tap, tune, and tweak with hands-on controls and production tools that make your patterns move and groove. And why keep this kind of percussive power confined to the studio? The TR-8S was literally made to play live.
Design Kits with Authentic TR Drums, FM Sounds, Samples, and Effects
The TR-8S comes loaded with the largest, most authentic collection of TR drum machines available. The powerful processor gives our next-generation ACB models a whole new level of detail and nuance with that classic Roland boom, snap, and sizzle. Enrich the core TR drums with a spectrum of futuristic FM sounds, plus preset and custom samples for unique hybrid and layered kits. Then enhance them all with specialized effects to inject professional sound design into the TR formula.
Transistor Rhythms
The TR-8S has every sound from the most sought-after TR drum machines, with recreations of the 808, 606, 909, 707, and 727, and several modified versions too. These are not sound-alike sample-packs or mere recordings of TR drum sounds—each machine is a detailed, down-to-the-circuit model that sounds and behaves exactly like the original hardware. All these sounds are yours, at your fingertips, and ready to use in your own productions and performances.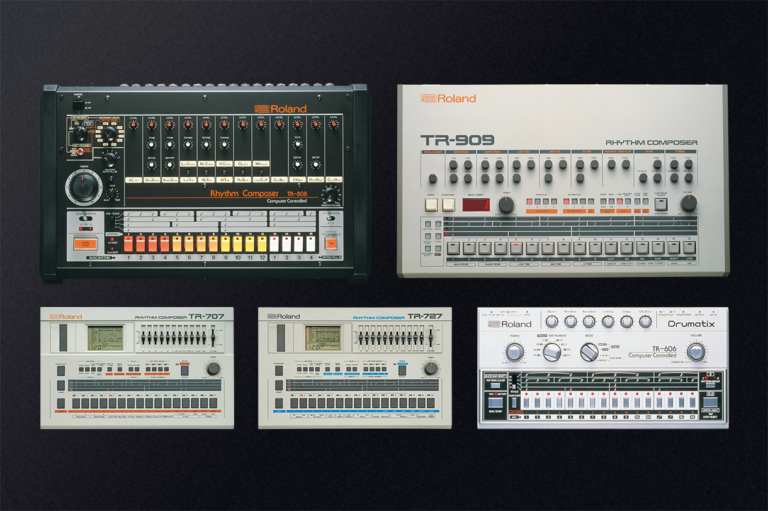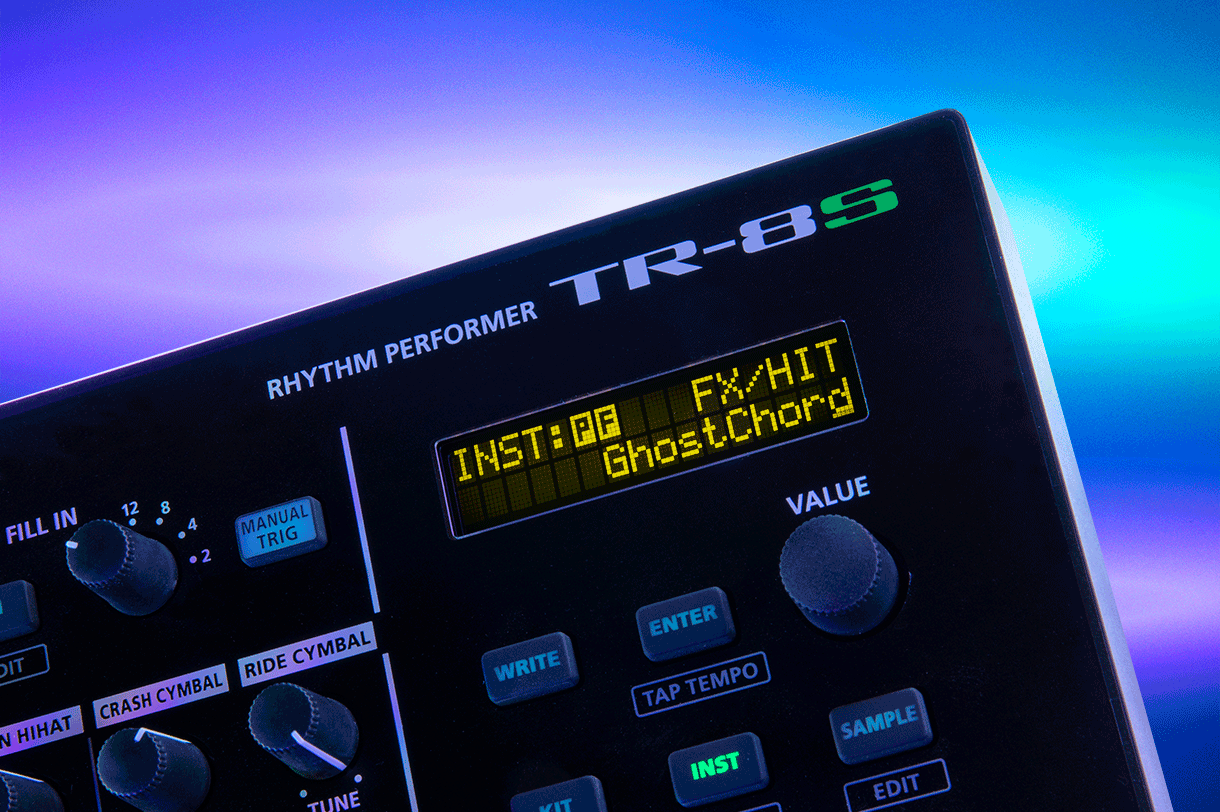 Stellar FM Sounds
The FM sounds in the TR-8S are unlike anything this side of Mars, conjuring silvery drum hits and twisting tails to augment your tracks. The Morph parameter is an ultra-expressive macro control that lets you sweep through an array of sonic variations, wildly manipulating FM depth, ratio, and feedback with simple knob movements.
ACB Meets Samples
Today's rhythm tracks need a diverse set of sounds and production techniques, and it's harder than ever to sound unique. While authentic TR sounds are vital, layering your own mono or stereo samples, or pulling from the extensive onboard collection, opens a world of modern styles and the potential to craft your own signature sound. Like the TR and FM sounds, you can deeply manipulate samples with hands-on control of tuning, decay, start points, speed, and direction. Create a kit entirely from samples, or mix and match with FM and classic TR sounds for genre-defying drum tracks that demand attention.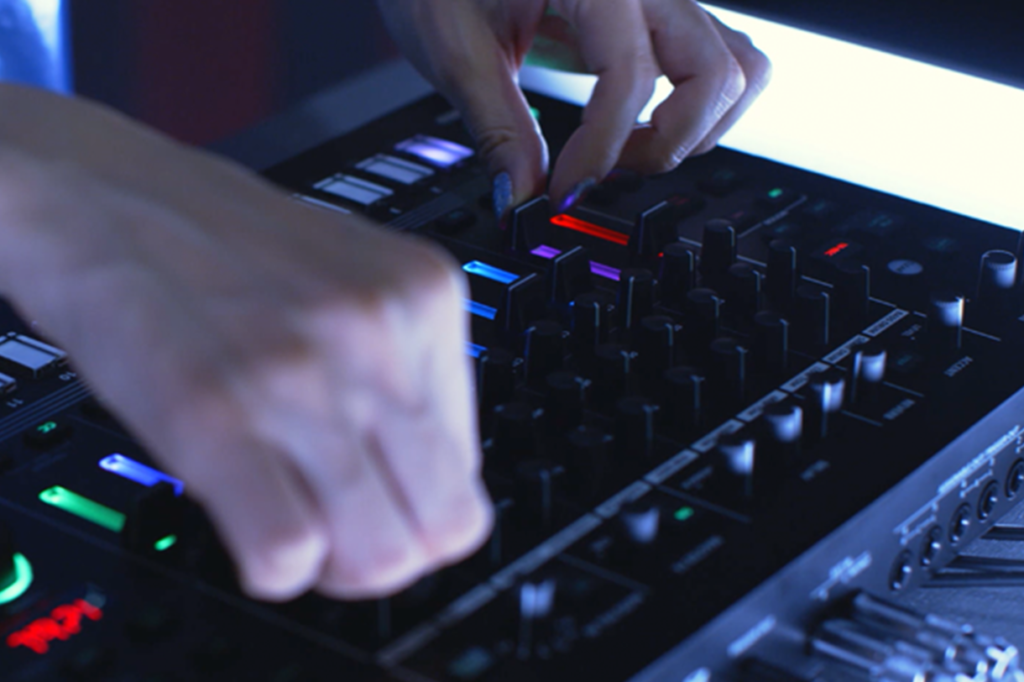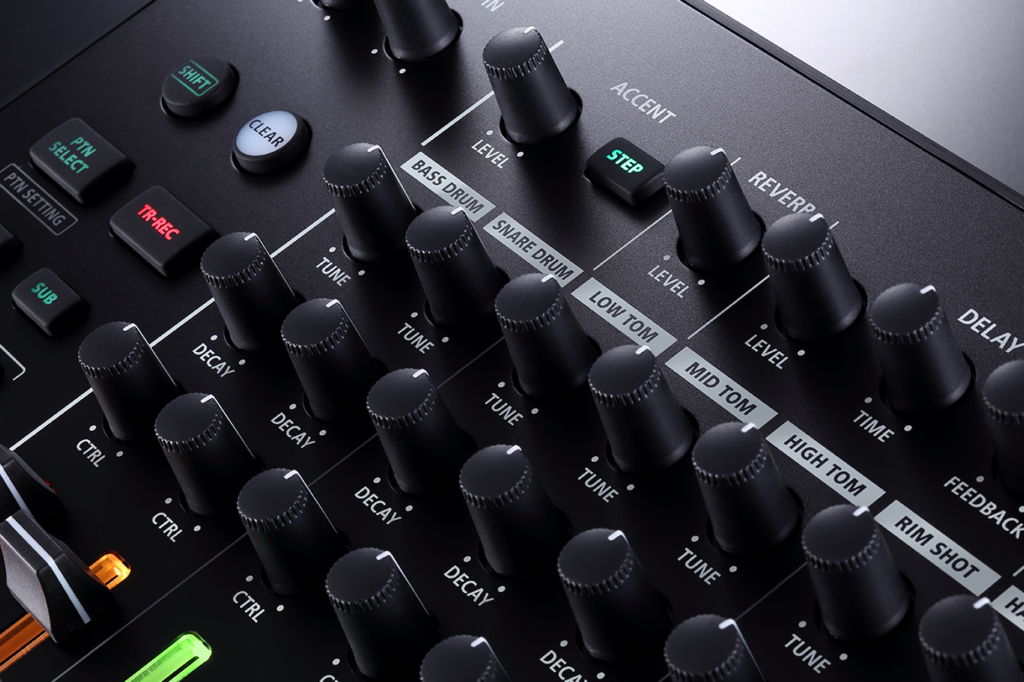 Drumatic Effects
The right effects make a drum part stand out by creating depth and space. Whether it's delay on a rimshot, overdrive on a kick, filters on toms and cymbals, or just the right amount of reverb on select instruments, the TR-8S has an array of percussion-tuned effects that sound great. In addition to the Master FX knob, each channel has a customizable CTRL knob, placing all this sound-shaping power within easy reach. The attack of the kick, snap of the snare, phaser depth, distortion amount—whatever parameter you need direct access to—can be assigned to the knobs and saved with the kit. Both Instrument and Master Effects, along with their precise settings, are also saved with each kit, so your productions are always performance-ready.