Standard Features
Professional stereo headphones with exceptional power, clarity and accuracy

---

Excels at studio monitoring, for producers, engineers and session players

---

Adjustable, lightweight closed-back design provides superior noise isolation and comfort

---

High-power capacity with 40mm drivers, neodymium magnets and CCAW voice coils

---

180º rotating earpieces for single-ear monitoring

---

Available in black with coiled cable

---

3.4-metre cable with built-in strain relief

---

Includes gold-plated 1/8-inch stereo connector with 1/4-inch adapter

---

Ideal for other audio applications too

---
A CLEAR MIX MEANS BETTER DECISIONS
When it comes to studio monitoring and tracking, accuracy matters. That's where the RH-200 headphones excel. The high-quality construction includes 40mm drivers, neodymium magnets and CCAW voice coils – all contributing to a clear, balanced, neutral sound that helps you make smarter production decisions and release more attention-grabbing music. Whether you're a producer studying a mix, or a musician tracking your performance on the studio floor, the RH-200 headphones will give you a faithful representation of your music.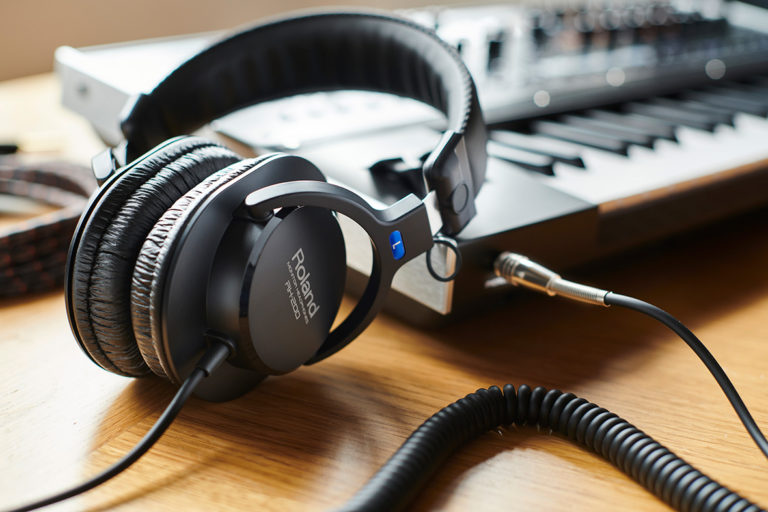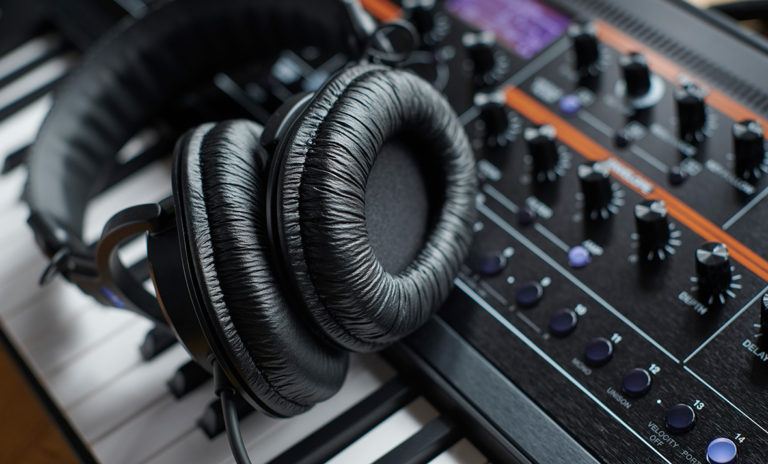 COMFORTABLE CLOSED-BACK DESIGN, IDEAL FOR LONG SESSIONS
When inspiration strikes in the studio, you'll want to keep chasing it – and with the RH-200's comfortable earpieces and lightweight construction, you'll stay energized and alert, even during long sessions. For monitoring and tracking, the closed-back design offers great noise isolation, so distractions in a busy studio never break your focus. Alternatively, if you need to hear the room, you can also rotate the RH-200 earpieces through 180º for single-ear monitoring, and move freely around the control room thanks to the 3.4-metre cable with built-in strain relief.