THE SOUND
In developing the TR-8, we've obsessively analyzed and faithfully recreated every detail and nuance of the analog circuitry of these legendary rhythm machines—the boom and snap of the 808; the thud of the 909; the robotic click of an 808 rim shot or a classic 909 snare roll. It's all here. But not content with mere recreations, we've enhanced these classic instruments with capabilities that go far beyond the original units.
Tune and Decay knobs are now present on every instrument, and the Bass Drum and Snare Drum have additional controls such as Attack, Snappy, and Comp. This allows for a wide variety of tones, from subtle ambient percussion to pounding dance grooves. Per-step effects and the massively addictive Scatter function take things into entirely new territory.
With the authentic tone and character of the original units and new sound-tweaking capabilities inspired by legions of users, the TR-8 breathes new life into the sounds we all know and love.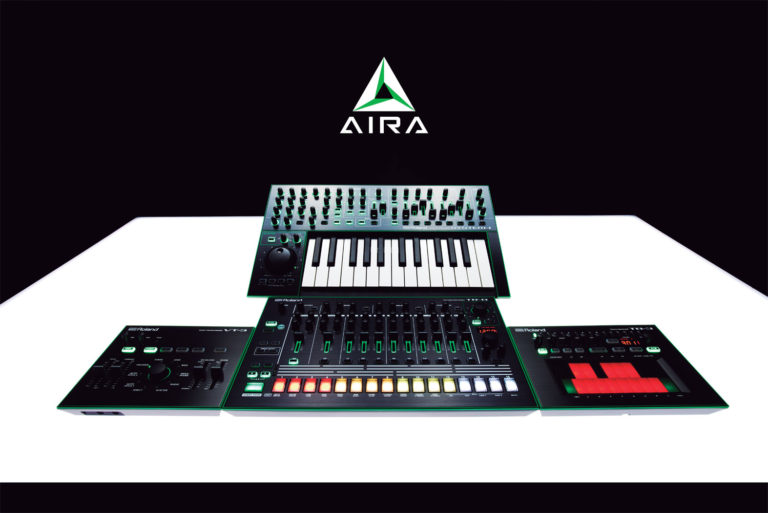 CAPTURING THE ORIGINALS
Full reproduction of the classic TR-808 and TR-909 rhythm machines, based on original design spec sheets and detailed analog circuit analysis of many original TR machines, including Roland's own pristine units
---
Newly developed Analog Circuit Behavior (ACB) technology allows part-by-part analyses and faithful recreation of tonality and behavior, including the smooth variations of tone that occur when you work the controls of each instrument
---
Obsessive attention to detail, such as reproducing the original TR's unique variations in tone that occur when multiple instruments are entered in accented steps
---
Authentic 16-step sequencer with faithful TR-REC behavior, including A and B pattern variations and the ability to play instruments and record to steps in real time
---
TR EVOLVED
16 stunning kits made up of 11 instrument types, including custom dream kits that use both TR-808 and TR-909 sounds
---
Large Tempo knob with Tap Tempo button and continuous Fine and Shuffle adjustment knobs
---
Control the intensity of the Accent function with a dedicated knob
---
Per-step reverb and delay effects with dedicated knobs
---
Mix sources connected to the External In jacks with built-in per-step Side Chain function for rhythmic ducking and gating effects
---
Scatter lets you freak and tweak your grooves with real-time control and perfect sync
---
7 segment, 4 character LED display and 16 per-step pads with bold, full-color LEDs
---
Real-time pattern creation up to 32 steps with on-the-fly step count adjustment
---
Rec/Play modes have been eliminated, enabling seamless switching between step input and real-time pattern making and performance
---
Real-time play of 4 different types of rolls (8th, 16th, VARI 1, VARI 2) and per-instrument mutes
---
Pattern copy and pattern randomization for rapid, spontaneous creativity
---
Two assignable analog outputs and full parallel outputs via USB for total mixing flexibility
---