Features
Six-track version of the TR-8S in a compact and affordable package
---
Detailed circuit models of the Roland TR-808, TR-909, TR-606, TR-707, and more
---
Large preset sample library with support for custom user samples
---
FM sound engine for futuristic tones
---
Mix and match sounds for exotic hybrid drum kits
---
Advanced sequencer with sub-steps, flam, step-loop, motion recording, and more
---
Runs on four AA batteries or USB bus power
---
Also functions as a high-quality USB audio/MIDI interface
---
Six tracks of rhythmic bliss.
With the TR-6S, you get six tracks of advanced drum sequencing and the most iconic rhythm sounds in music history—all in a battery-powered box that fits just about anywhere. And like other Roland drum machines, it's fun and inspiring. With the familiar step-sequencer, plus dedicated faders and knobs, it's easy to craft custom beats with visceral, hands-on control.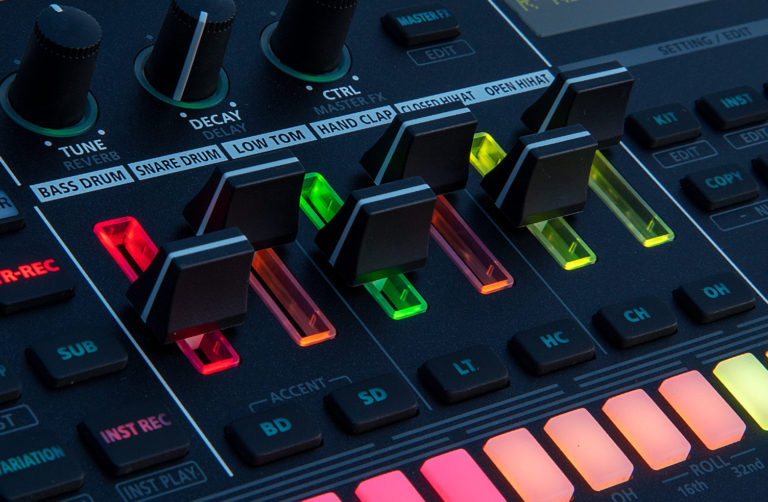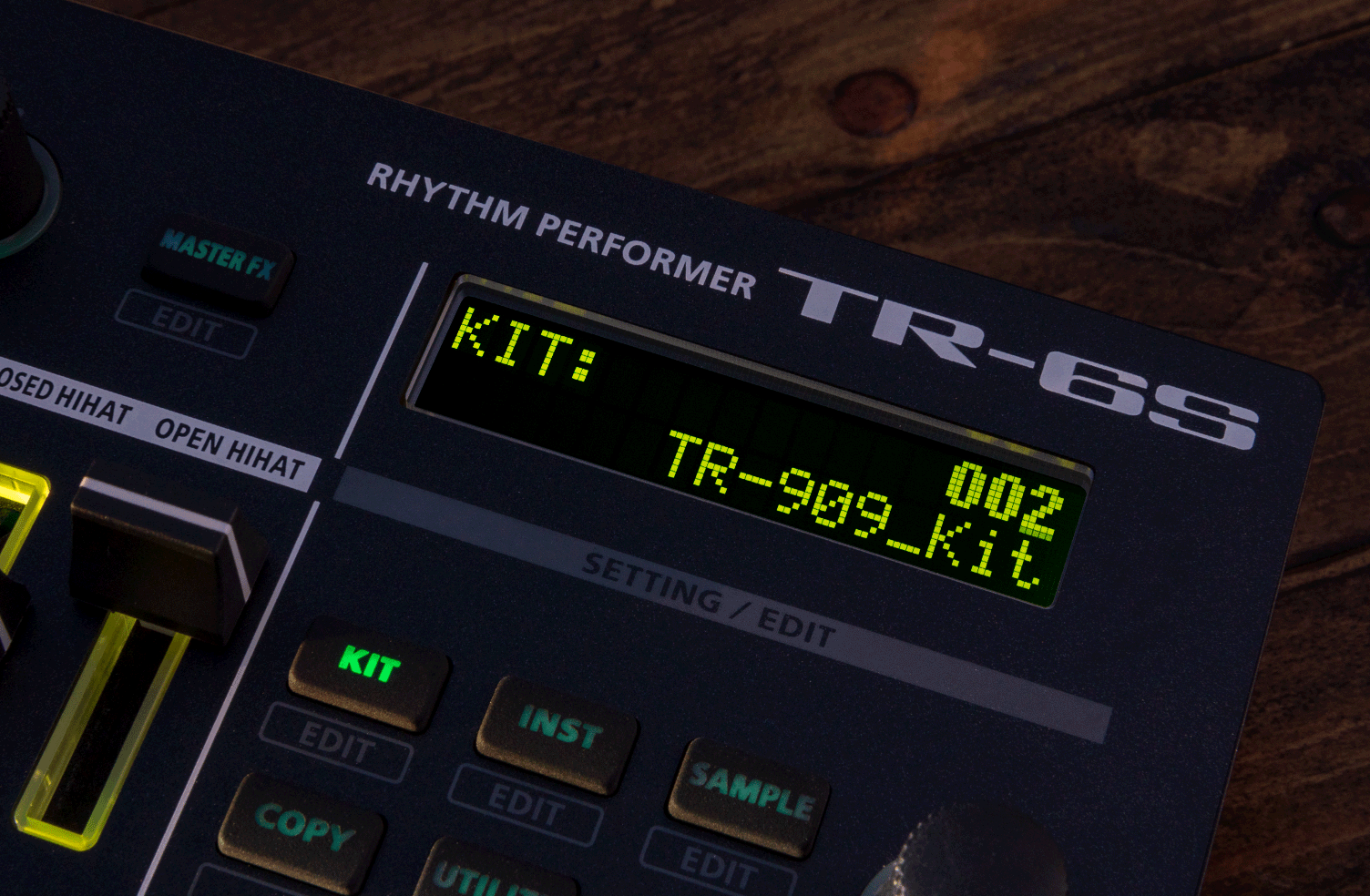 All the sounds and more.
The TR-6S is filled with authentic recreations of legendary Roland drum machines that have defined genres and driven culture for decades—including the 808, 909, 707, and 606. And these aren't sample packs or cheap knock-offs—they're living, breathing replicas that sound and behave just like their vintage counterparts. Going further, you can mix-and-match these sounds with preset and custom samples and futuristic FM tones, creating exotic hybrid kits that reflect your unique taste and style.
The gold standard in drum programming.
The sound of today's music owes a lot to the classic step-sequencer—particularly the "TR-REC" variety found in early Roland drum machines. The TR-6S employs the same tried-and-true approach, enhanced with realtime recording and modern features like sub-steps for ratcheted parts and motion recording for rhythms that move.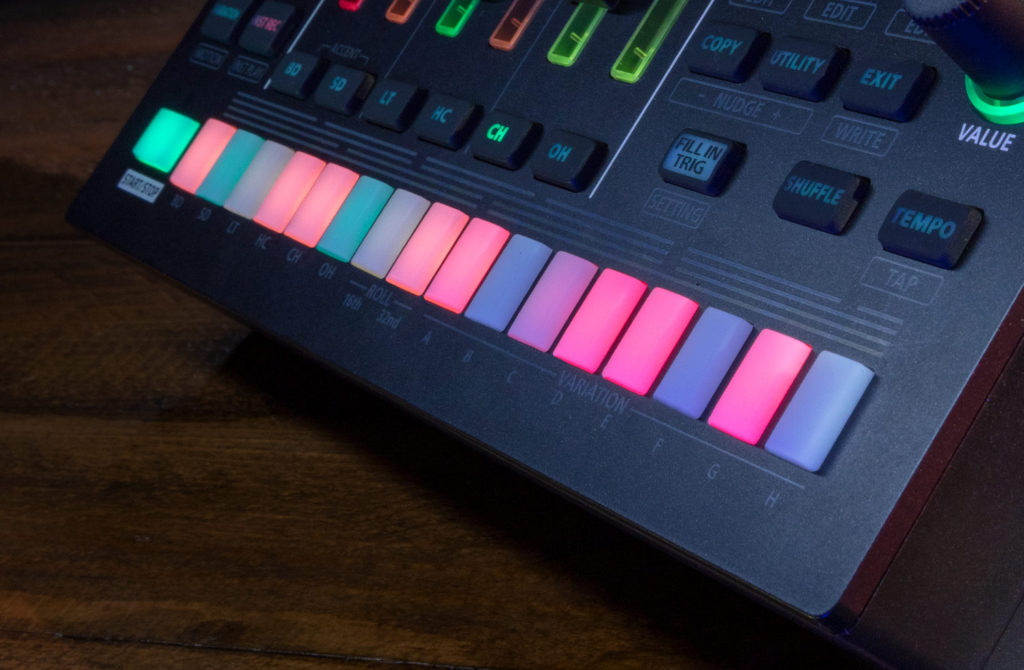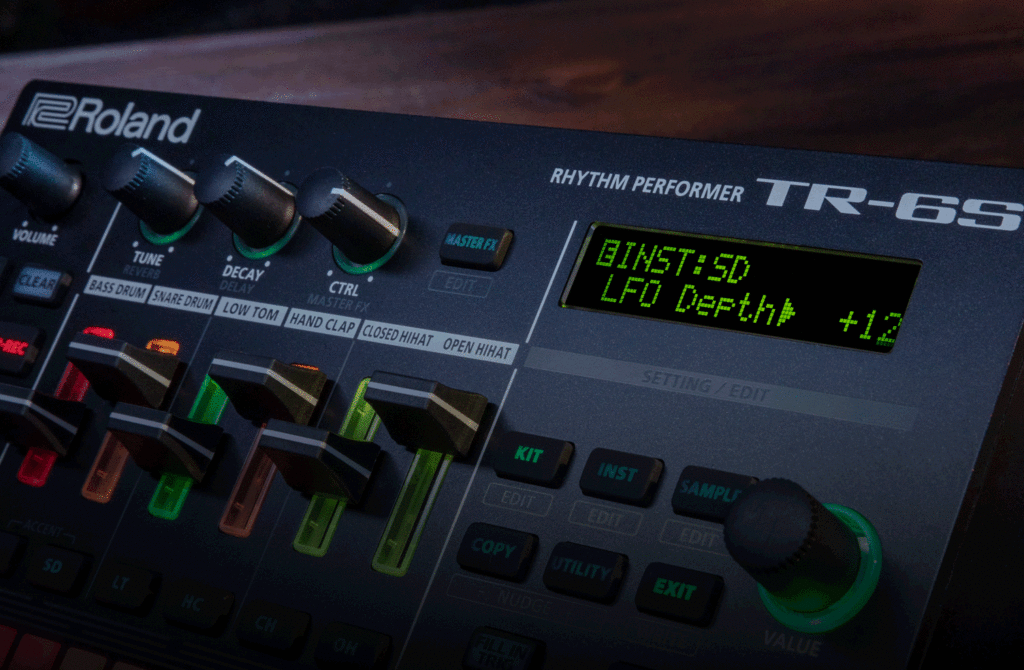 Positive effects.
Create punch, space, warmth, or grit with the array of high-quality effects in the TR-6S. Vital compressors and EQs are at your fingertips, along with lush reverb, delay, and modulation effects. Push your creative boundaries with filters, LFOs, and wild new effects that incite sonic mayhem.