Standard Features
---
Express yourself with PHA-50 Keyboard and Progressive Damper Action Pedals
---
Authentic acoustic tone from Roland's Pure Acoustic Piano Modeling technology
---
Choice of two world-class piano models – European grand and American grand
---
Capture the atmosphere of the world's greatest stages and studios
---
'My Stage' allows you to select the best combination of piano sound and.       ambience to emulate specific playing venues
---
Acoustic Projection System, with 2-way/4-speaker that work together to recreate the deep, rich sound field of an acoustic piano
---
Headphones Acoustic Projection for immersive and realistic playing experience when practicing on headphones
---
Includes a large and versatile collection of non-piano sounds such as electric piano, strings, organ, and many others
---
Simple and modern luxury cabinet design featuring elegant front legs and sophisticated curves, invites you to play everyday
---
Connect your smartphone or tablet via Bluetooth® and practice piano with audio from apps routed through the piano's speaker system
---
Compatible with Piano Every Day app which encourages you to play the piano more often
---
Stylish cabinet design
with a compact footprint
Boasting the most compact cabinet in the range, this model fits snugly into your living room or apartment, complementing your décor with its clean lines and natural finish. Traditional and timeless – but with a twist – the LX705 is an instrument that makes a stylish statement without dominating your room. Available in polished ebony, dark rosewood, charcoal and light oak.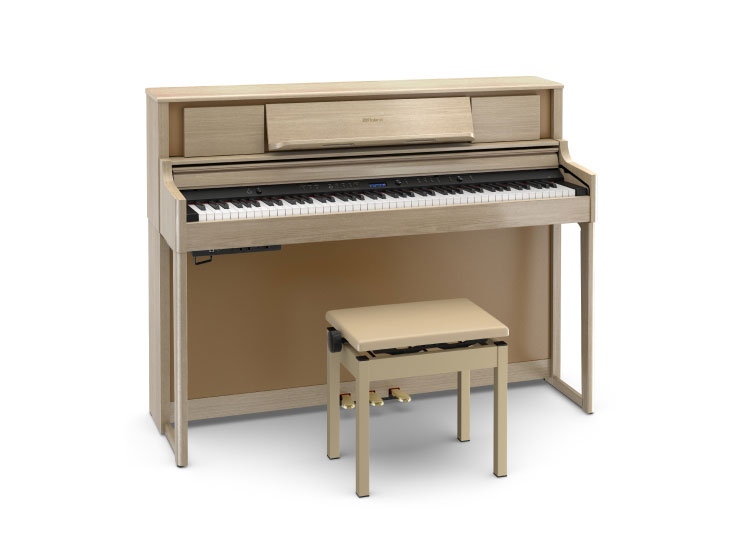 Punchy sound from powerful four-speaker system
While it has fewer speakers than the LX708 and LX706, the LX705's Acoustic Projection System still offers ample power and punch for most musical scenarios, thanks to a two-way, four-speaker layout where each section has a specific role in delivering superior tone. The four speakers are split into two pairs, with each pair optimised to deliver superior sound reproduction across the piano's dynamic range. Whether you're playing or streaming music, you'll hear every note in immersive, crystal-clear sound.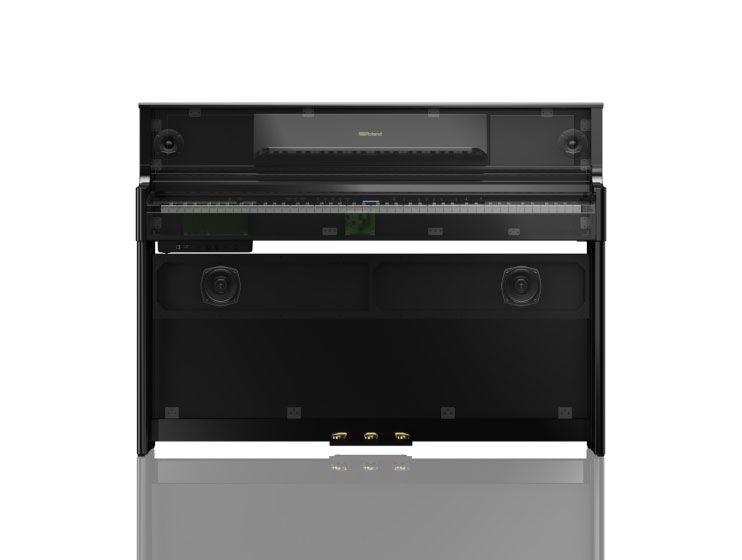 Express yourself fully with PHA-50 keyboard & Progressive Damper Action pedals
When it comes to the wish-list for your new piano, feel should be a priority. From building basic skills to expressing yourself in a demanding piece, the LX705 always keeps you inspired with its PHA-50 keyboard. Whether you're hammering or tickling the keys, you're in control of a responsive keyboard that reacts to your touch and technique. Plus, in the longer-term, you'll appreciate construction that combines artisan tradition and cutting-edge technology, with sleek wooden sides giving each white key a familiar feel, while the durable inner frame ensures maintenance-free reliability. Pull up a stool at the LX705, meanwhile, and you'll find Progressive Damper Action pedals with a response to rival the best acoustic pianos out there.
Cutting-edge technology
across the range
Each model in the LX700 series offers a different combination of cabinet design, keyboard, pedals and the number of onboard speakers. But regardless of which LX700 model you choose, many of the headline features are standard across the range. For example, Roland's Pure Acoustic Piano Modelling and Pure Acoustic Ambience technology is available on all three instruments, along with the European and American piano models and the additional sounds including electric pianos, organs and orchestral. You also get convenient features like Bluetooth audio, Twin Piano mode, metronome and the option to use headphones to play in private, along with the unique C-shape aperture on the front panel that enables natural sound projection.
The best of both worlds
– in one instrument
Even experienced pianists need fresh inspiration. The LX700 series includes two completely different piano models; a classic European grand with a rich, deep tonal character, and an American grand that emphasizes clarity and brightness. This approach goes far beyond the typical sound variations found on conventional digital pianos. Think of it as owning two world-class pianos, representing two distinct-but-complementary sides of the piano's tonal spectrum. You can even customize the sound so it's exactly how you like it.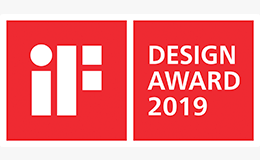 Winner of Prestigious Design Awards
With its attractive and innovative design, Roland's LX700 series has been internationally recognized by the largest and most respected design competitions in the world. The overall lineup received both the 2019 iF Design Award and Red Dot Product Design Award 2019, while the flagship LX708 model was honored with a Good Design Award 2018.