The Katana-Artist MkII elevates the premier model in the Katana lineup with next-generation features and flexibility. Newly voiced variations for all five amp characters double your tone choices, while onboard effects categories have been expanded from three to five. Exclusive front-panel controls provide even more sound-shaping options, including a three-way Contour switch, Global EQ with three customizable curves, and a Solo boost with adjustable level. And with powerful new dual amp functionality, it's easy to link and control two Katana-Artist MkIIs for massive, ultra-wide tones.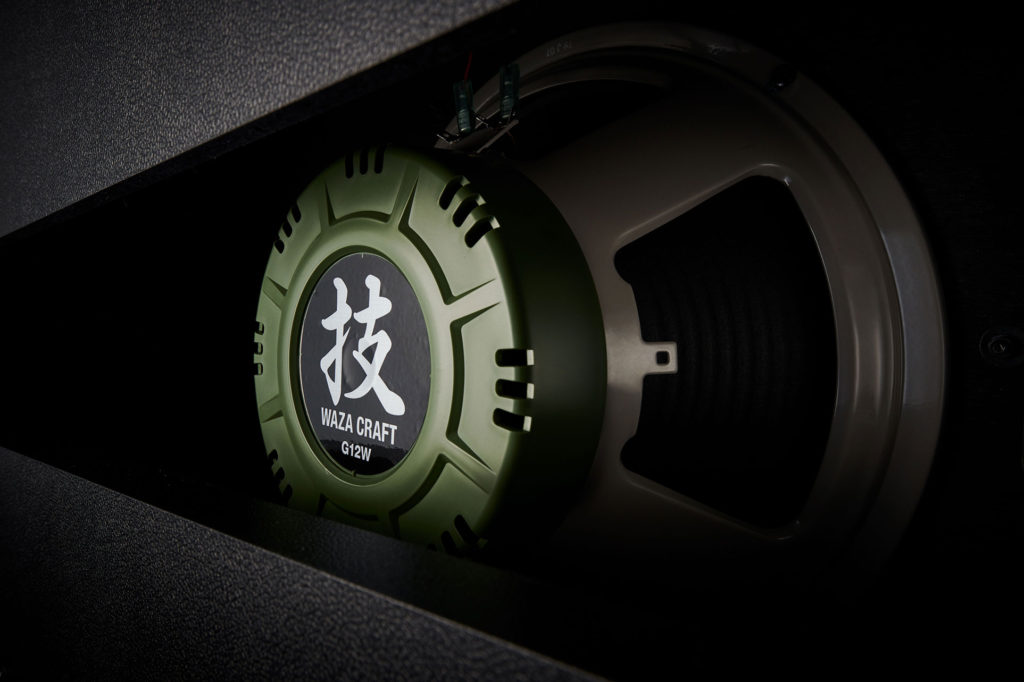 Refined Sound For Professional Performers
Just like its predecessor, the Katana-Artist MkII has been designed with extra detail for discerning pro players. BOSS's custom Waza speaker puts the ultimate vintage rock sound under your fingers, while the cabinet's wide baffle and semi-closed back provide focused, punchy tones with rich low end and big midrange fullness. In addition, every Katana-Artist MkII amp character has been specially voiced for optimum response with the speaker and cab.
Waza Speaker: Legendary Tone, Modern Power
A key element to the Katana-Artist MkII's powerful sound is the 12-inch Waza speaker, developed by BOSS to deliver the wide dynamic response, smooth midrange, and rich harmonic overtones of the benchmark 25-watt British stack speaker from the 1960s. Through detailed analysis of original speakers and careful selection of the magnet, cone material, and other elements, the Waza speaker embodies the full mojo of this legendary speaker while boosting power capacity to 100 watts.
Expanded Amp Characters And Effects
The Katana-Artist MkII features the same core updates introduced with the Katana MkII amps. Variations are now available for the five amp characters, providing 10 different tone options to choose from. And with five simultaneous effects categories, you have the sound-shaping power of a massive pedalboard right inside your amp. Connecting to BOSS Tone Studio lets you dive much deeper if you want—customize the sections with over 60 different effect types, change the order with four different chains, and much more.
Deep Tone-Shaping Tools
On the front panel, you'll find some exclusive features only available with the Katana-Artist MkII. A three-way Contour switch lets you shape the amp's core tone, while three selectable Global EQ settings (adjustable in BOSS Tone Studio) are great for fine-tuning the overall sound for different guitars and styles. A foot-controllable, post-amp Solo boost function is also available, with a dedicated panel knob for fast adjustment.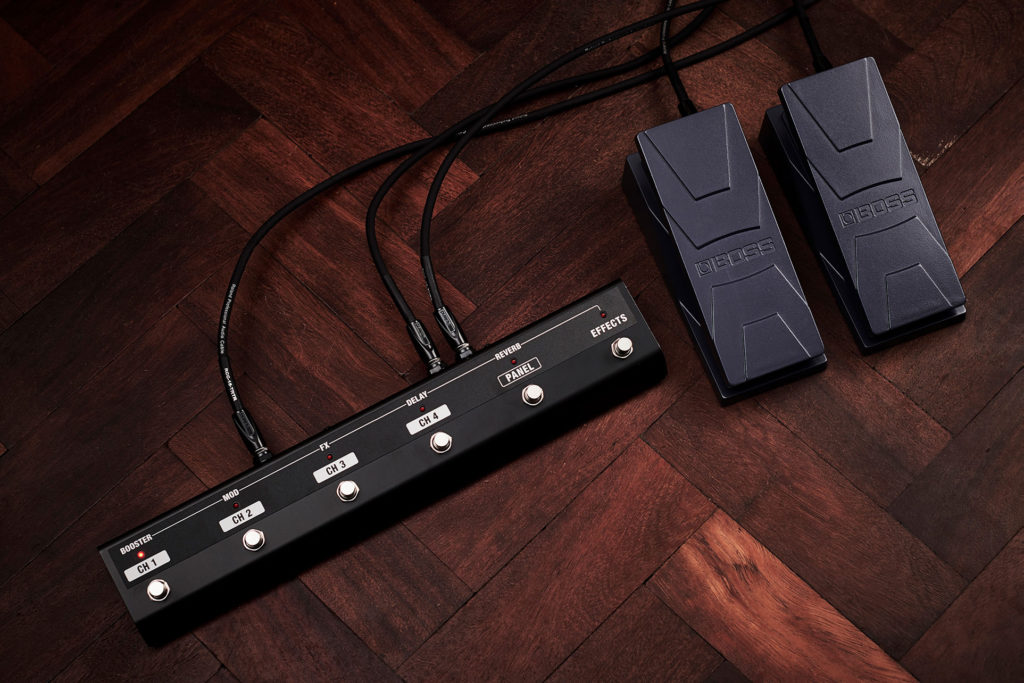 One-Touch Recall Of Custom Setups
With onboard Tone Setting memories, you can store your favorite amp character and effects setups for instant recall. After you've dialed in a sound with the panel controls, simply save it to the desired memory with a quick button hold. Eight Tone Settings (two banks of four) are available, with fast selection right from the panel. And for hands-free operation on the gig, just connect external footswitches or the GA-FC foot controller.
BOSS Tone Studio
Enhancements
BOSS Tone Studio has also evolved alongside the Katana MkII amplifiers. The interface has been updated with a refreshed look, and many parameters have been consolidated into the main screen for faster workflow. There's also a dedicated Pedal FX category, making it easier to assign wah and pedal bend effects to a connected expression pedal. And if you're a first-gen Katana owner, it's possible to import your custom patches and use them all with the Katana-Artist MkII.